Are CoolSculpting® Treatments Painful?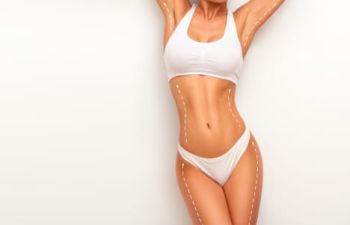 If you are like many people, stubborn body fat and excess weight stays around even with a healthy diet and an active lifestyle. In some cases, this can cause a decrease in your self-image and confidence. Thankfully, there are several safe and effective treatment options to help you get rid of the excess body fat and get the sculpted shape you want.
With recent advancements in medical technology and aesthetic procedure techniques, the non-invasive options for removing stubborn body fat have grown tremendously. Using thermal or radio-frequency energy, doctors and aestheticians can quickly and safely remove body fat with little to no recovery or downtime after.
One of the most successful treatment options is CoolSculpting® Elite, offered by Dr. John Lee in the Philadelphia, PA, area. Not only is this treatment option entirely non-invasive, but it is also pain-free and requires no downtime or restriction after each treatment session.
During the in-office treatment, the areas where stubborn body fat is to be targeted are gently pulled into the CoolSculpting® Elite applicator. Most patients describe this as a mild pulling and pinching sensation but can read, watch videos or even work during the treatment.
The CoolSculpting® Elite system freezes fat cells using cooling energy while nearby tissue remains unaffected. Once frozen, the fat cells die and are permanently cleared out of your body by your natural metabolic processes.
The CoolSculpting® Elite system permanently and quickly removes body fat yet is gentle enough to be used nearly anywhere on the body. While it works well around the abdominal area, many patients have achieved great results from CoolSculpting® Elite treatments under the chin.
Not only are Dr. Lee and his staff trained experts with the CoolSculpting® Elite system, but Dr. Lee is also one of the top representatives, and the entire staff has undergone the highest level of training possible for the procedure.
Don't wait to address your stubborn body fat or to achieve the sculpted look you are after. Call Dr. Lee and the team in Philadelphia, PA, at 610-789-6701 or visit www.drjohnleesurgery.com to schedule a CoolSculpting® Elite consultation today.